The perfect weather, the perfect beaches, the right time. It's travel time NOW!
During the months of December through March the Southwest Florida area welcomes thousands of visitors. They come to get a break from the harsh winters up North, typically referred to as "snowbirds" by "flocking" our beaches, restaurants, hotels and attractions making SWFL the tourist place to be! We are thankful for these yearly visitors that make our economy successful.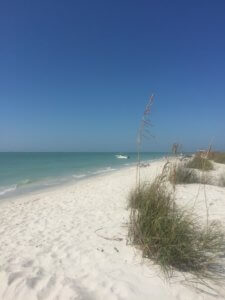 As we start the month of April we bid fare well to our seasonal visitors and start noticing the changes. Some more open space on the beaches, less traffic and maybe even some lower costs. If you live in surrounding areas or maybe 1-2 hours away and you have a family, all these pros come together making it the perfect travel time for you along with your family to take a day trip to explore our beautiful beaches. The end of season allows for residents in our area and areas close by the opportunity to be able to enjoy our beaches and other nature attractions that were not as easily accessible to them during the high season. Wether you like tanning, swimming or participating in water sports our beaches offer all these activities! On Captiva, you can stop by YOLO Water Sports and rent a variety of water craft as well as chairs and umbrellas. They also have a retail store that offers all your beach necessities– Don't forget that sunblock!!
Now I know you DON'T need reasons to go to the beach, but just in case you needed to be reminded:
Perfect weather!
Lots of parking!
Less crowds!
BEAUTIFUL water!
Close in distance!
Water Sports!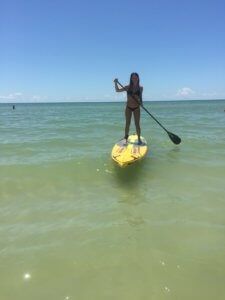 So, pack up your kids and go visit one of the beautiful beaches Southwest Florida has to offer! Travel time is now!
For Attractions, Shopping and Dining coupons click here!