Plan the Perfect Staycation!
We've been inside for far too long, but now that SWFL is opening back up, we're ready to enjoy the sunshine. With the long weekend coming up this Fourth of July, it's the perfect opportunity to get our minds off the news and enjoy a safe and relaxing STAYcation! Explore the beaches beautiful SWFL has to offer and celebrate Independence Day in paradise.
Sanibel Island, as well as Fort Myers Beach, has an array of vacation rentals and inns that will make your staycation worth the while. We've broken up this list by location to help you find the right stay for you. These are our picks:
Fort Myers Beach
7 Miles of Pure Paradise! Full of restaurants with plenty of outdoor seating, watersport rentals, and shops make Fort Myers Beach the perfect getaway for young couples, groups of friends and families looking to have fun!
FMB has a large beach with plenty of space, making social distancing a breeze. You can either be close to the hustle and bustle of Times Square or you can be away in a quiet vacation rental or condo right on the beach. We're all about you relaxing and enjoying a safe sunny weekend.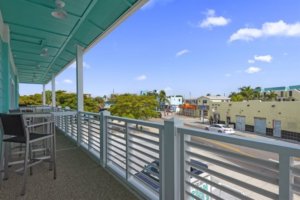 Sun Palace Vacations has properties to choose from, including 'short stays' meaning 3 nights or more. They range in price from $69-$165/night, and have availability parties up to 6 guests with pet-friendly rentals!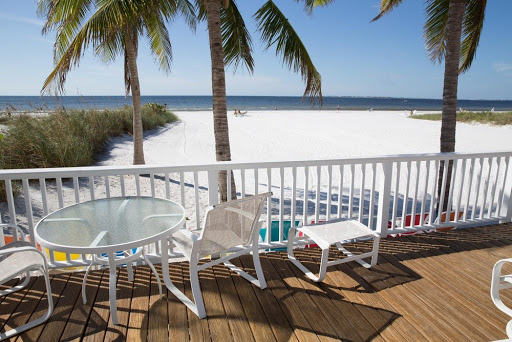 The fun, colorful cottages from Cottages of Paradise Point offer a picturesque stay on FMB. Perfect for the whole family, they have 7 cottages to choose from, varying in sizes and pricing. Some even have a Gulf view and are steps from the beach! Sounds like a dream right? They all have outdoor decks where you can grill and have the perfect dinner or lunch.
Sanibel Island
Miles of scenic bike paths, wildlife, unspoiled waters, and the shelling capital of the world… these all describe Sanibel Island. On Sanibel, you'll live the island life with birds and dolphins, feeling in touch with nature. Sanibel beaches are beautiful and hardly ever crowded, making a great choice for you and your family to play it safe this 4th of July weekend.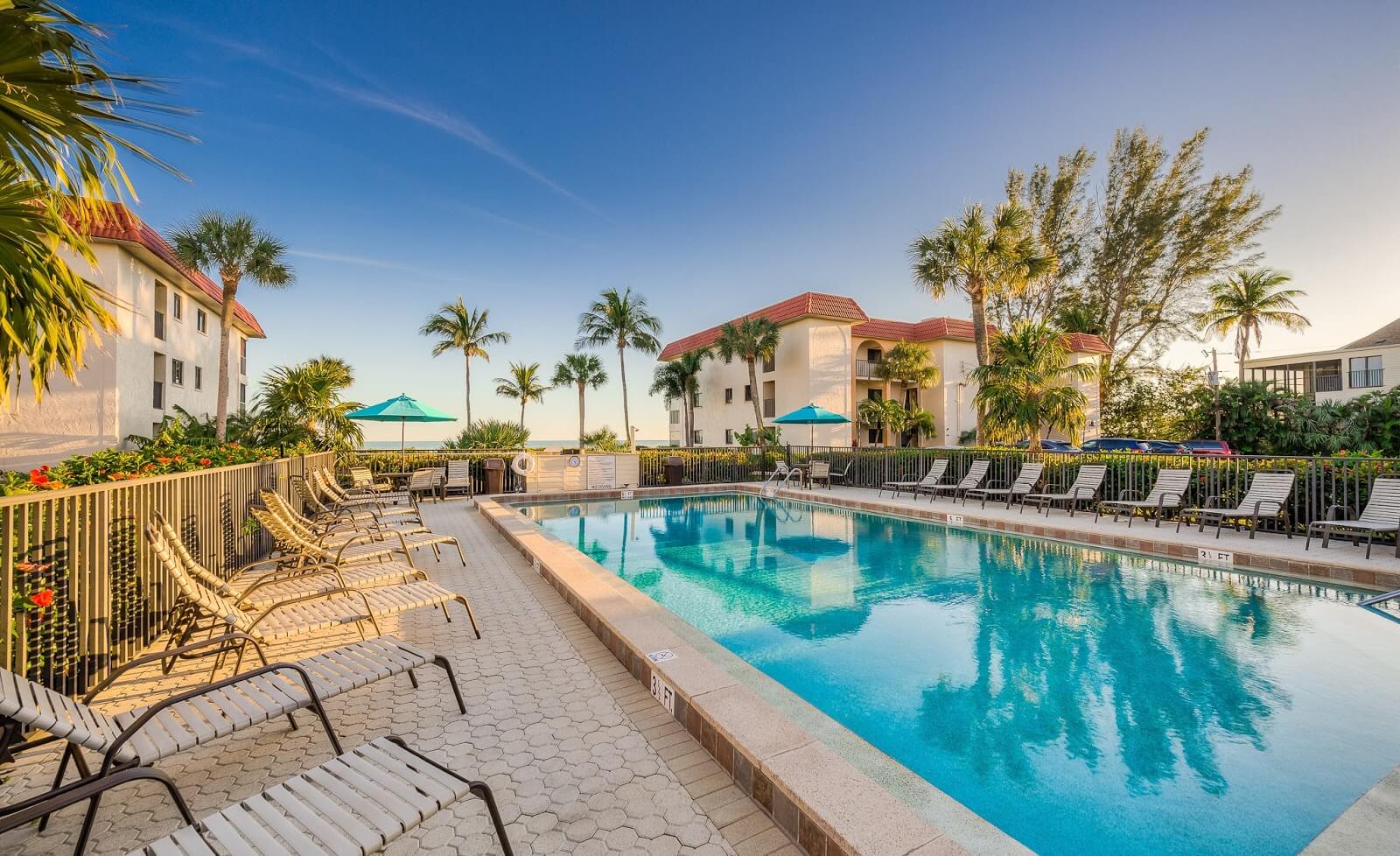 Sandalfoot Condominiums located on the quiet East End of the island, nestled beachfront of the Gulf of Mexico; it's your dream vacation destination. You'll fall in love with the awe-inspiring views and easy beach access; they're what you call #instagrammable. Each condominium at Sandalfoot is privately owned, so no two are alike and reflect the personality of the owners. The 5 buildings on the Sandalfoot property encompass 3 one-bedroom units and 9 two-bedroom units with elevator access, community laundry room, and assigned parking- all the amenities you need for a worry-free weekend.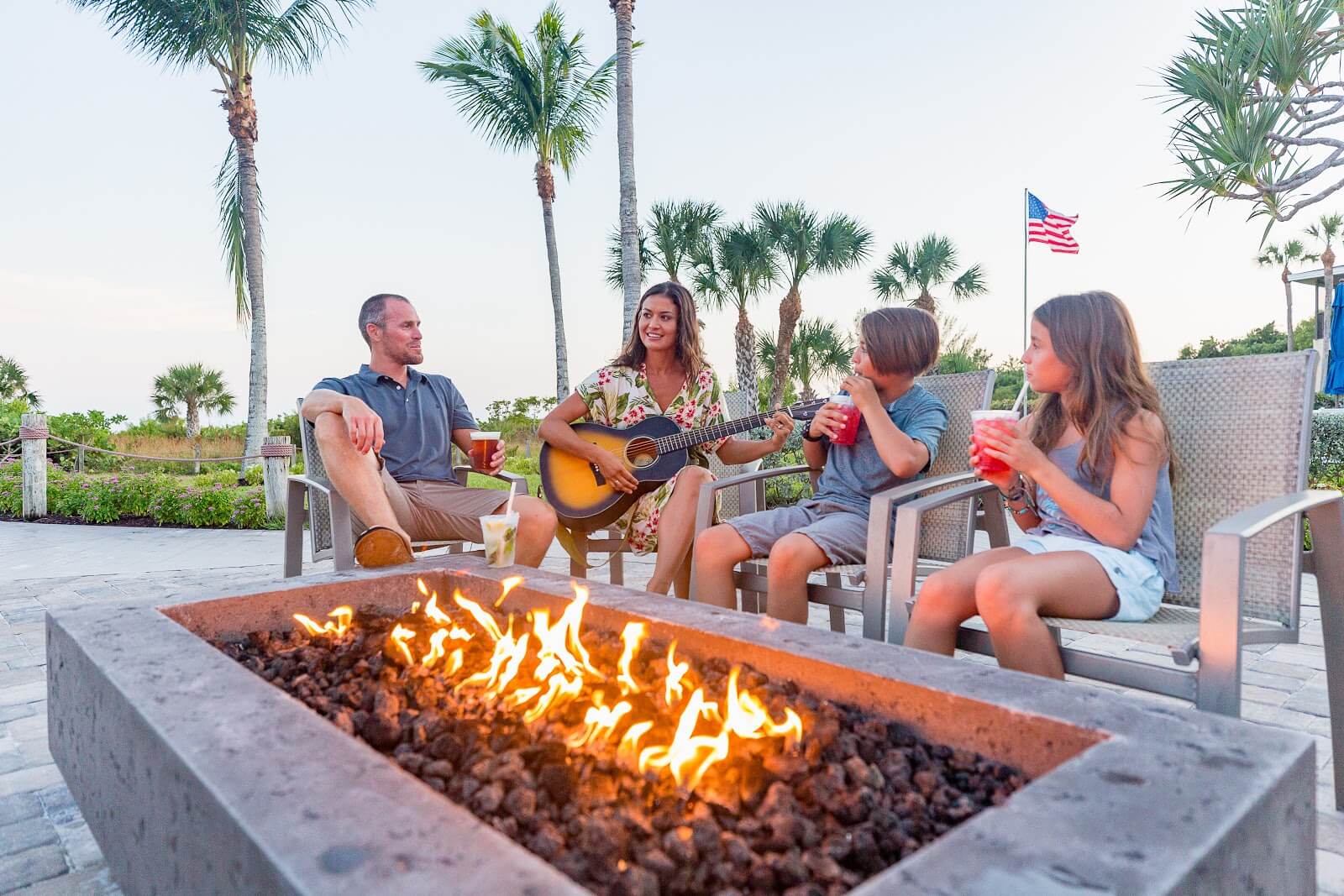 Inns of Sanibel Offers 4 unique properties and 1 unforgettable Island Experience with complementary activities such as kayaking and paddleboarding. Heated pools and firepits are also available for entertainment! Some inns also offer complimentary breakfast.
No need to go far, paradise is just a drive away! We hope a glimpse into what these accommodations can offer will help you plan that well-deserved STAYcation! Remember, SWFL Travel has plenty of other ideas on how to jazz up your holiday weekend with our SWFL Online Travel Guide. Enjoy the #sunshine and let us know where you went to in the comments below!