Ethnic Culinary Tour of SWFL!
A very simple way to enjoy life is through delicious food. Experiencing exciting flavors from different cultures. For the true foodies maybe even taking the time to distinguish the secret ingredients so that you can try making it at home. Food is one of the great pleasures of life, a form of expression, an art.
Recently the term 'Foodie' started appearing everywhere. The most accurate definition of a foodie in my opinion is someone who is "particularly interested in trying new foods, and/or stays up-to-date on food trends and likes to learn about food culture and history." So this means you make it your hobby to go out and eat different foods and constantly try new restaurants– It's great fun and a way to get to know your cities restaurants, most of them being mom and pop shops.
This week we decided to take the ultimate 'foodie" test and tour our area by visiting one ethnic cuisine a day. The results were DELICIOUS and here's what we found:
The restaurants we visited were not pricey and the food was amazing. All of them started as a family business and today they remain open and resilient through these times. Bringing different flavors from around the world to the sunshine state.
Monday
We had dinner at Ají Limón, a Peruvian restaurant in Cape Coral. We started with the Leche de Tigre which is a type of Ceviche but all the typical ingredients are chopped up and saturated in lime juice with more concentrated flavors. This is served in a tall cup with a side of canchita (fried corn). It's tangy and refreshing- the perfect starter. For the main course we ordered the classic Peruvian dish, a Lomo Saltado, it is a stir-fry steak, onions and tomatoes flame sauteed and served with fries and white rice. It's the ultimate comfort food and very filling! Now on to my favorite part, desert! The Lucuma Cheesecake will not disappoint. It is made from the Lucuma fruit, which has a smooth flavor reminiscent of maple or caramel. It's just the right amount of sweet, and fluffy in texture. Pair any of these dishes with a peruvian soda called Inca Kola or their purple corn drink- Chicha morada. Aji Limon has lunch specials Monday through Saturday 11 AM-3 PM. They also offer vegan options for many of their dishes!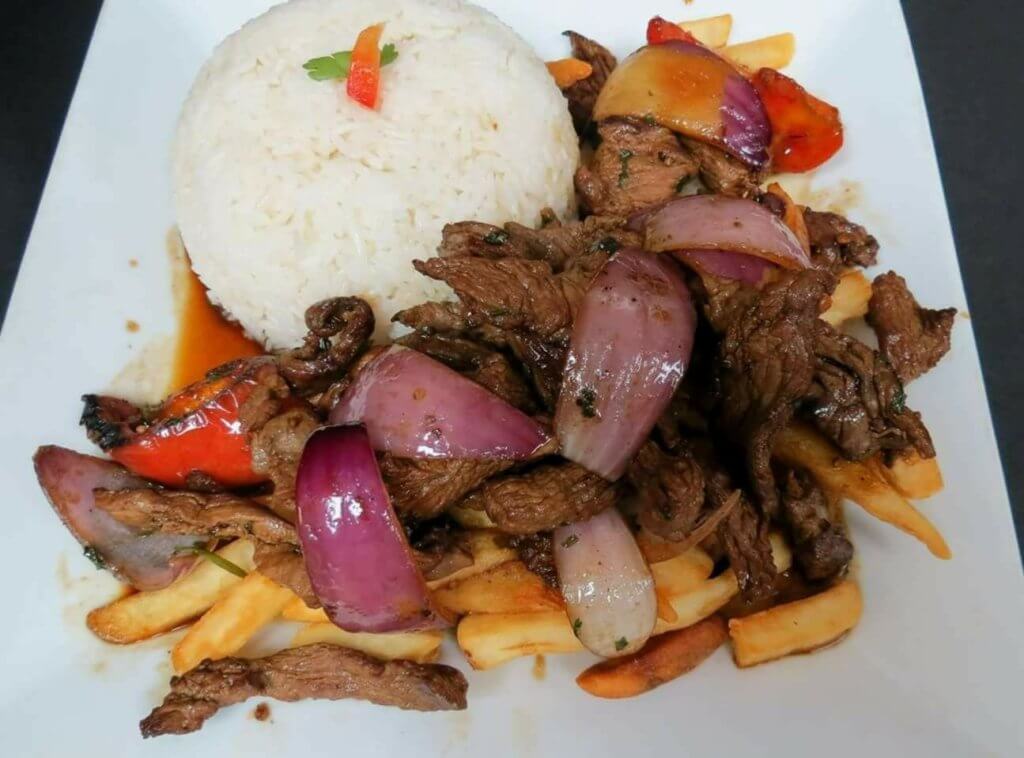 Tuesday 
For lunch we decided since it was #TacoTuesday that we should find a taco spot! El Gran Taco Loco is a food truck located in Cape Coral, off Pine Island. It just opened this past week and we had heard nothing but great reviews from their other locations in Bonita Springs and Lehigh Acres. Even though they are a food truck they have some picnic tables for outdoor seating- great for social distancing! They offer authentic Mexican tacos, quesadillas and tortas. So we had to get the famous tacos al pastor. It is spit-grilled pork with a taste like no other. The only toppings are onions and cilantro and that's all it needs! It comes with a lime and sliced radishes on the side and of course you can't forget the green salsa! El Gran Taco Loco is open 10 AM to 10 PM.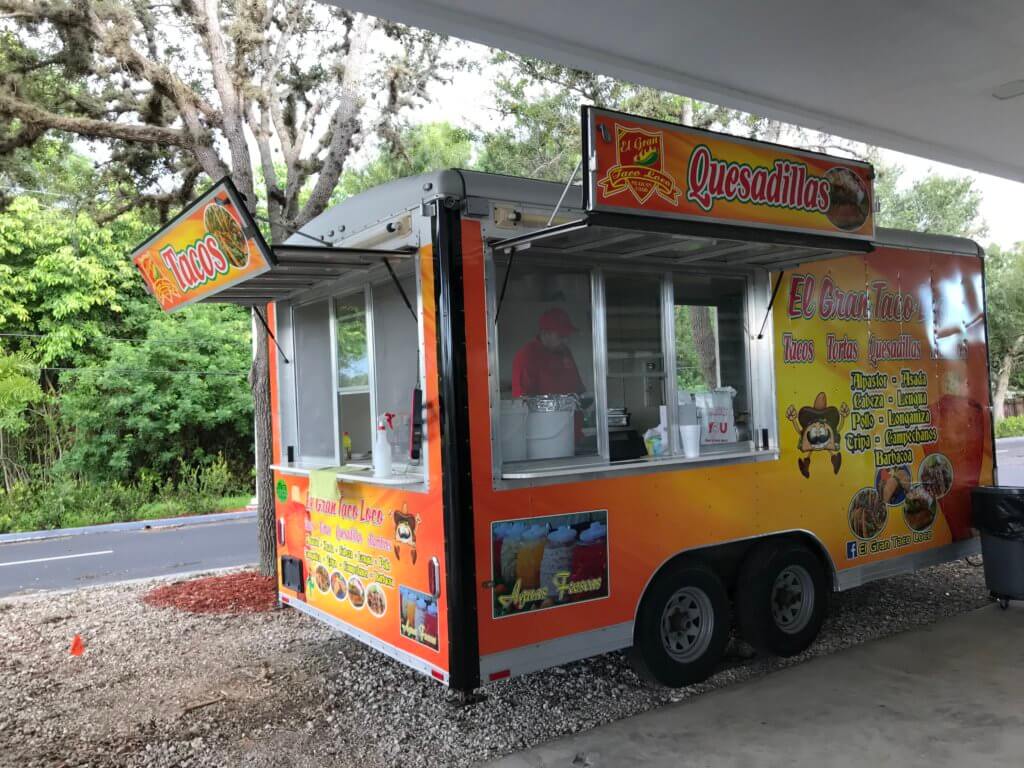 Wednesday 
We decided to try cuisine from the other side of the world for dinner. We went from Masala Mantra, the only Indian restaurant in Cape Coral! Also newer to the scene but just as delicious as the rest. Indian food is the ultimate comfort food, the warm rice, the many spices and hearty currys. So many unique flavors packed into each bite. My go-to Indian dishes are the Tikka Masala and the Butter Chicken. The Tikka Masala is chicken cooked in a creamy tomato sauce with fresh spices and you have the option of white or dark meat. The Butter Chicken is based in a buttery tomato sauce with julienned peppers and onions. As a side we got the Saag, which is spinach cooked with garlic, coriander and cumin and the MUST HAVE garlic Naan bread. Make sure you dip it in your remaining Tikka Masala sauce 😉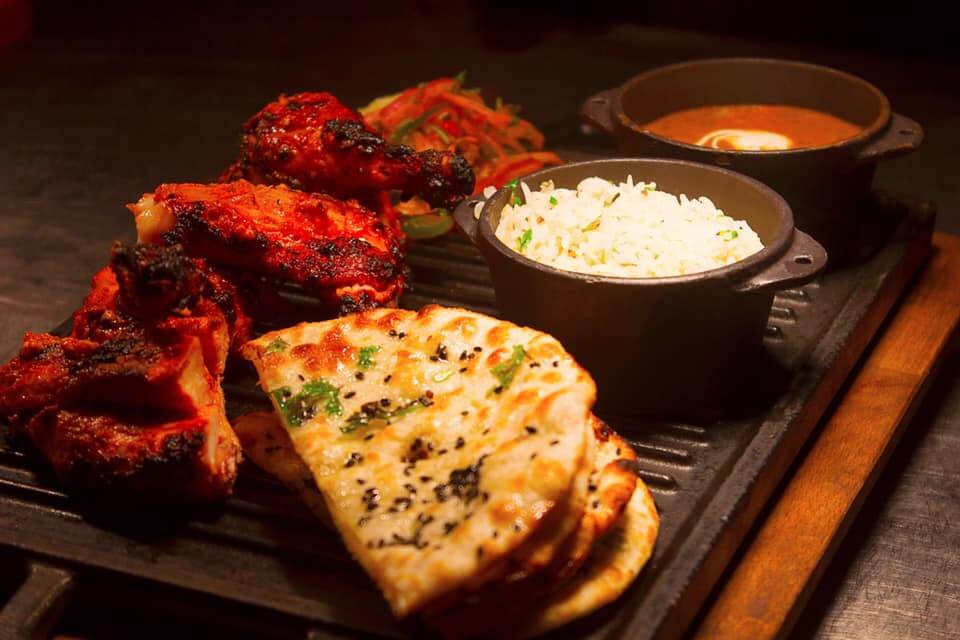 Thursday
For lunch we decided early on we wanted something fresh and healthy. So what better choice than Greek cuisine. Nomikis Plakka Greek Restaurant is a well known Greek restaurant in Fort Myers, it has been around and is well loved by the community. We started with some fresh made hummus and warm pita bread. I don't know about you, but I can't have enough pita bread! As my main course, I went with the Greek salad with grilled chicken. All the fresh veggies paired with their homemade salad dressing really knocked this salad out of the park! They serve all the classic Greek dishes including Gyros, Souvlakia, Loukaniko and even  Saganaki- "The Flaming Cheese"! Nomikis Plakka was named after Nomiki, a mom of four children who raised them all in the restaurant business. A couple of her kids have cooked at the restaurant for years, it's extra special when you know it is a family-owned restaurant, it makes it feel like home.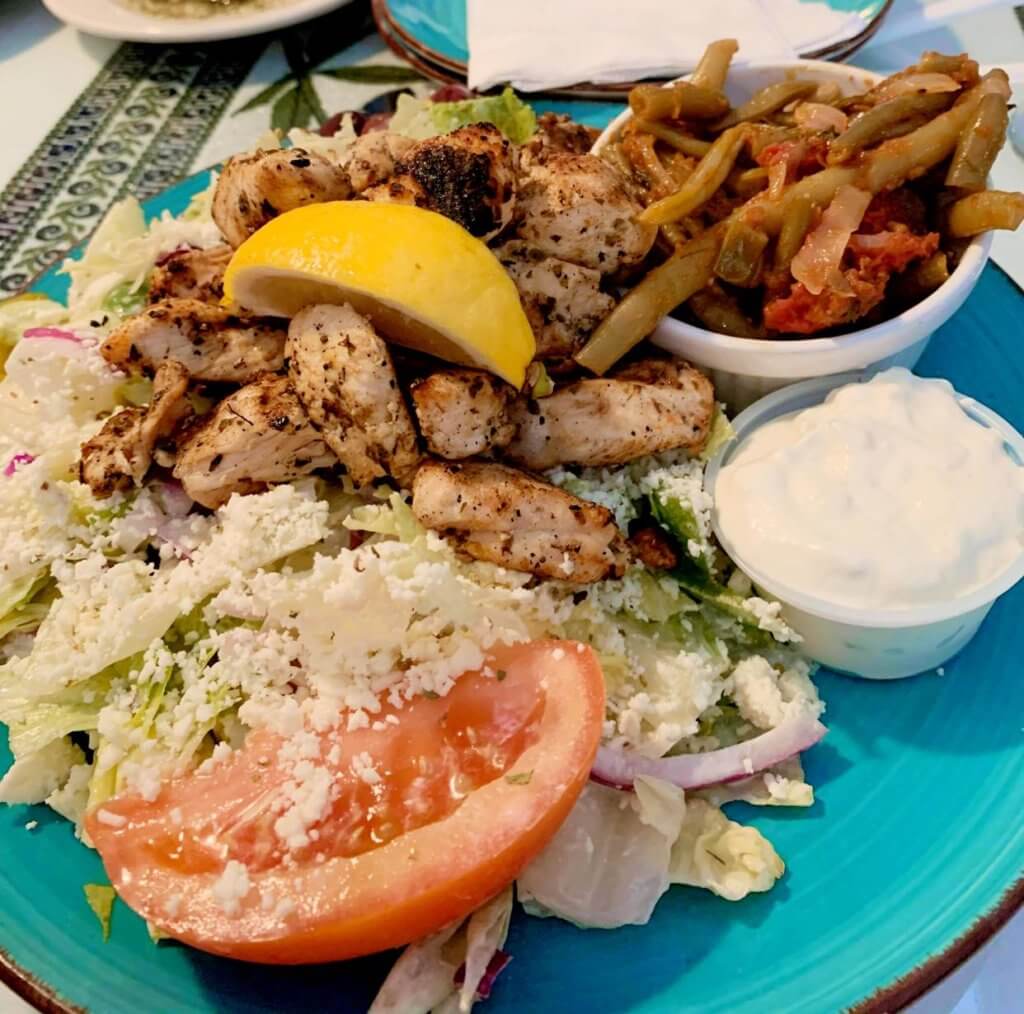 Friday 
The last day of our culinary tour, so we decided to try something spicy for dinner! After a little bit of research we found Lang Xang, a Laotian, Thai, and Vietnamese restaurant that opened at the Broadway Palm Plaza almost 2 years ago. This place is spacious and the decor is spectacular! We ordered the potstickers to start. Choosing our main dish was not as easy as we thought, their menu is extensive and covers foods from all 3 countries. Which makes it a great choice if you're dining with a group, there's something for everyone. We settled for their Drunken Noodles, Red Curry and the Pineapple Fried Rice. The Drunken Noodles are wide rice noodles, with a variety of herbs and spices like Thai basil and veggies like mushrooms, broccoli, bell peppers and carrots, and you can pick your spice level. The Red Curry has a creamy coconut milk base with baby corn, eggplant and bamboo and is served with a side of warm white rice. Although you may see many of the same ingredients, what differentiates these dishes are the spices used. They truly are all very unique and delicious. The Pineapple Fried Rice was recommended by a friend and I had never heard of pineapple in fried rice- I love pineapple in pizza so I was sold! It was just what I expected, a satisfying fried rice with the right amount of sweetness. After all these 3 dishes, we were stuffed which meant no room for desert! Bummer I know! But Lang Xang does have a wide variety of deserts like the popular Thai mango with rice. They also offer Dim Sum and boba tea! Very well rounded, We'll definitely have to go back to try the rest of the menu.