The Best Food Trucks in SWFL!
This week we're putting the spotlight on a few of the yummiest food trucks in SWFL! 
Food trucks are a great option (and solid excuse) to "dine out" during these times. Not only do they allow you to be socially distanced, you still get to enjoy your favorite tacos or pulled pork sandwich!
The food truck scene is fairly new to the SWFL area, but it has been steadily growing. Now, food trucks are popping up at office buildings during lunch hour (how convenient!), at breweries, and farmer's markets. Cape Coral even had a recent plan proposed for a waterfront food truck park! 
What we love most about food trucks is their adaptability and ability to be at different locations throughout the week. If you live in SWFL, there's a lot of ground to cover, so it's important for both the community and business owners to be able to travel and serve several neighborhoods! Safety precautions are being implemented and you will be able to enjoy the scrumptious food with ease! 
Arekie
First up is Arekie, which is a Latin/Indian fusion cuisine food truck. Their mission is to "provide the community with a tantalizing food trailer experience, with the authenticity of the common street food we have grown up with. So for the very first time in SWFL, you will be able to enjoy Latin food with the touch of the Indian flavored spices." And that is the TRUTH! You can choose from 3 different types of "bread:" 
a Frankie Roll

Arepa (personal fave!)

the Mini Naan Tacos
You then have 4 different types of proteins: 
Chicken Tikka

Butter Chicken

Egg & Chorizo 

The Vegan (made from chickpeas, potatoes and cauliflower)
They also offer bowls with Basmati rice and Naan bread, which complements the flavors so well! Lastly, we can't forget finger foods- loaded fries, samosas and empanadas! Their latest special, Fusion Burgers, are a MUST! You can find them throughout SWFL from Punta Gorda to Naples, with a handy schedule on their website where they post their locations.

Currie's Smoking Hot BBQ
BBQ?! Yes, there's a food truck for that as well! Currie's Smoking Hot BBQ specializes in Southern comfort food. What amazes us the most about this business is that you can see the owner, Tim, smoking the meats on his trailer while you place your order! No wonder their barbecue is so fresh and delicious. 
Aside from their two food trucks– which you can find Thursdays at the Fort Myers River District Farmers Market, they also cater events. They offer smoked meats, burgers, hot dogs, sandwiches, and BBQ plates, along with a mouth-watering assortment of sides like mac & cheese, cornbread, and potato salad. Oh! And we can't forget to mention they sell their specialty BBQ Sauce! Take it from us, you'll want to buy a bottle, or four.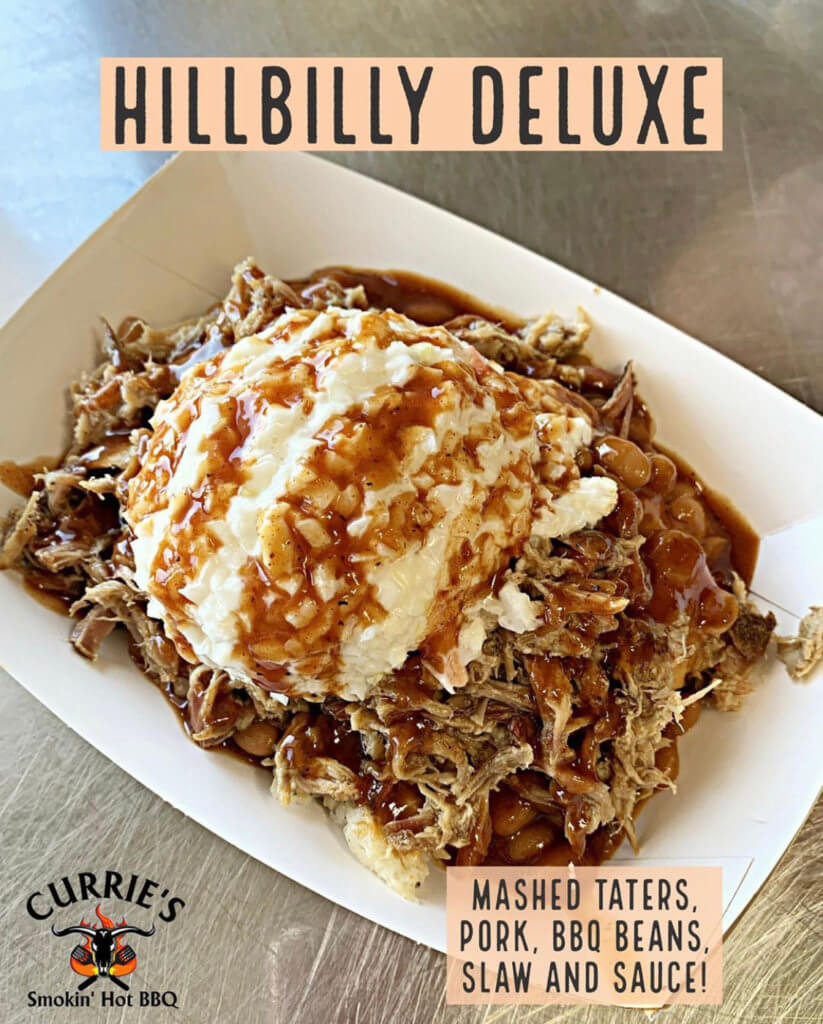 Mobstah Lobstah
Now, if seafood is more your thing, we have you covered. The Mobstah Lobstah food truck, based in Port Charlotte, is known for their Lobster Roll Combo and Crab Cake Sliders. They take a classic twist on your favorites, like tacos, mac and cheese, and tater tots, and add in shrimp, crab, lobster, or fish! Delectable! They also offer catering services for your events. See if they'll be around your area here.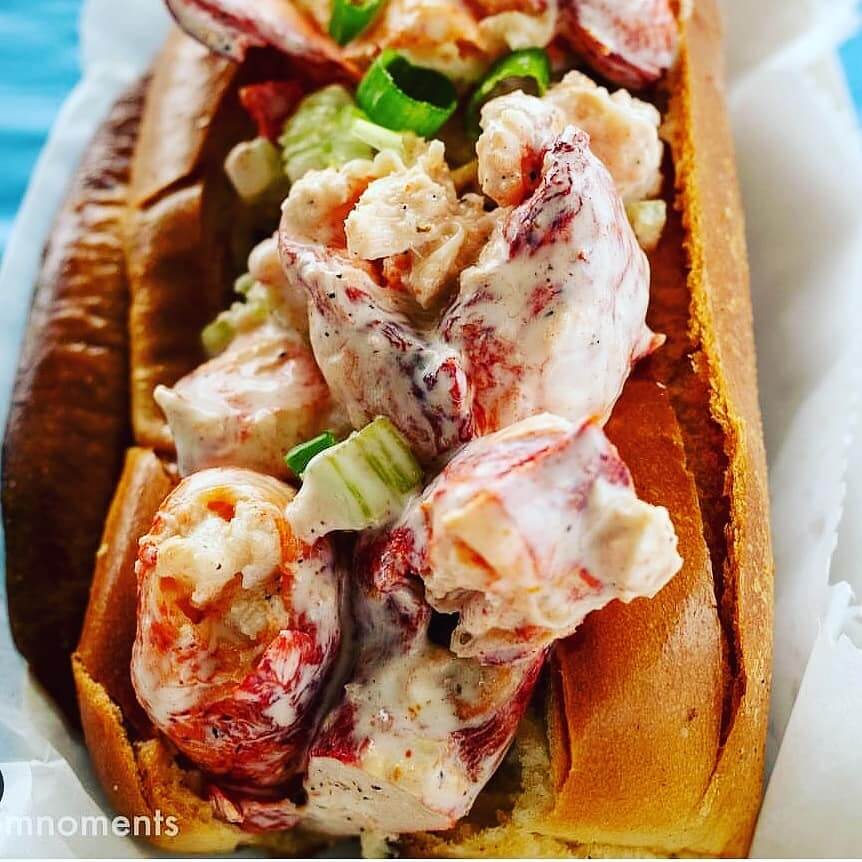 Death by Taco 239
In Cape Coral, the newest and most raved about food truck sits right outside of Nice Guys Pizza on Mondays from 4 pm-9 pm and Thursdays and Fridays from 11 am-4 pm. It's called Death by Taco 239, and their menu offers a variety of eccentric tacos and even some vegan options. Our favorite, the Saigon, includes pork confit, kimchi aioli, pickled carrots/onions, cucumber, jalapeno, and cilantro. The combination of flavors is outstanding, our mouths are watering writing this. Besides their tacos, they offer nachos, street style corn, and top-notch queso and chips. Their weekly specials are often so popular they sell out within minutes! Check out their Instagram page for an updated menu and specials weekly.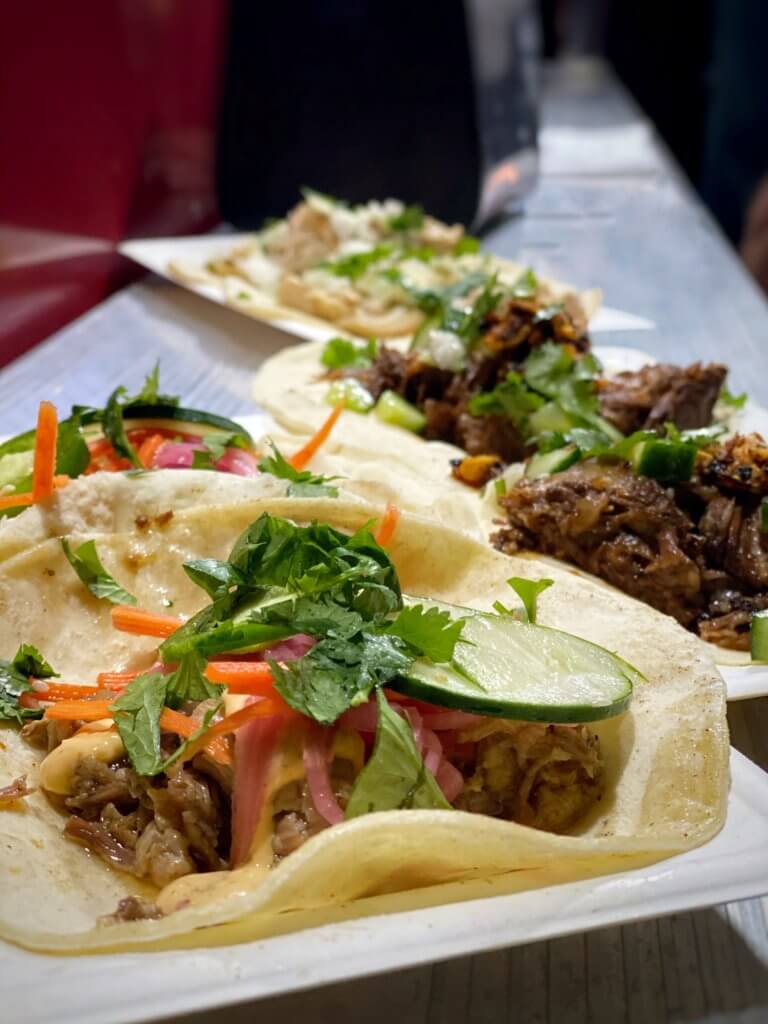 Dutchkinz Traditional Dutch Delights
Last but not least, we have a DESSERT food cart. That's right; Dutchkinz Traditional Dutch Delights offers delicious traditional Dutch delights, like "Poffertjes" or Poffers, as they call them. They are bite-size, puffed-up beignets that are not deep-fried and are served with powdered sugar and butter. 
Their best-sellers are the "Appelflappen" or apple beignets, which is a "Fresh generous slice of apple enrobed in Dutchkinz Beignet Batter with a hint of vanilla. Served crisp golden brown coated with a light cinnamon sugar or confectioners sugar." All of these are making our stomachs grumble in anticipation; you know where to find us after 5 p.m.! The Dutchkinz food cart can be found around Naples and Marco Island. For more info on locations and times click here. 

We know you're probably itching to get out the door and find the closest food truck. We hope that this little bit of insight helps you find your new favorite local spot. Report back here on what your favorite food truck dish is! Happy eating!