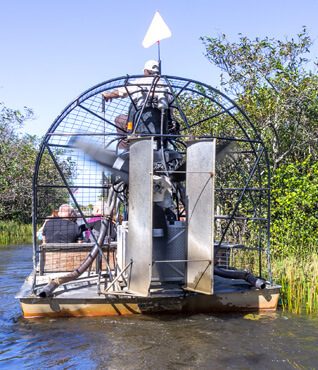 Airboats
Some of the original stewards of the everglades were Airboat men. These boats made to glide over the miles and miles of shallow flats have been showing the Everglades to outdoor enthusiasts for generations. Most of the Airboat businesses still operating are family owned business located in or near Everglades City.
The Airboat rides being offered are everything from group tours to custom charters. While wildlife can never be guaranteed the chance of seeing a Florida alligator or some of the many different birds that utilize the Everglades for habitat is fairly good.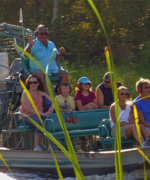 6001 Lake Trafford Road
Estero
,
FL
34142
239-657-2401
Explore Lake Trafford and the Corkscrew Swamp, Headwaters of the Historic Everglades on the West Coast of Florida. View its creatures in their natural habitat while experiencing the thrill of an airboat. Birds and Alligators flourish in the abundance of vegetation making it a birders heaven and a photographer's paradise!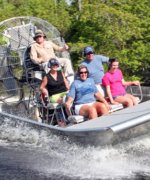 929 Dupont St.
Everglades City
,
FL
34139
1-844-326-2628
Experience more of the Everglades with an exciting mangrove airboat tour, a breathtaking grassland airboat tour, and a scenic swamp buggy ride. Learn about the plants, animals, and history of the Everglades from our experienced guides. Use our coupon to get free admission to our animal sanctuary, which is home to panthers, tigers, otters, and a gator park with live gator show!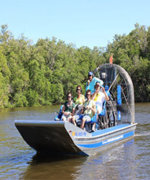 907 Dupont Street
Everglades City
,
FL
34139
1-877-222-6400
Everglades City Airboat Tours is owned and operated by Bruce Minton. His family (Captain Doug House) were the owners of the very first Everglades City Airboat Tour company in Everglades City, Florida. They are a 3rd generation Everglades City guide. They are known for their "personalized" airboat tours.
Big 'O' Airboat Tours
920 East Del Monte Avenue
Clewiston
,
FL
33440
863-983-2037
Billie Swamp Safari
30000 Gator Tail Trl
Clewiston
,
FL
33440
1-800-949-6101
Capt. Mitch's Airboat Tours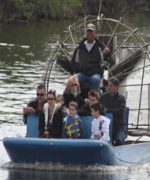 30999 Tamiami Trail E
Everglades
,
FL
34139
(239) 695-3377
Check website for Captain Mitch's Specials!
Everglades Adventure Tours
4765 Estero Blvd
Fort Myers Beach
,
FL
33931
239-405-2060
Everglades Private Airboats Tours
N/A
Everglades City
,
FL
34139
800-368-0065
Everglades Wildlife Safari
31222 Tamiami Trail
Everglades City
,
FL
34139
1-877-695-2820
Jungle Erv's Airboats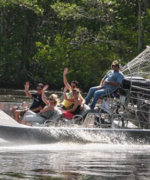 804 Collier Ave.
Everglades City
,
FL
34139
1-877-695-2820
See a one hour tour on a small airboat through the wilderness of the one only everglades. See alligators, manatees and everything the everglades has to offer!
Speedy's Airboat Tours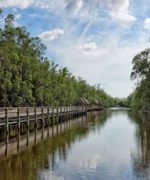 621 Begonia Street
Everglades City
,
FL
34139
239-695-4448
A Everglades Airboat Adventure like no other! Featuring "True 6-Passenger Airboat Rides" You will be amazed by the wonders of the Everglades as you travel from the Mangrove Jungles onto the sawgrass prairies. Only on the true airboats can you experience both. Let us take you where no one else can!
Wootens Airboat Tours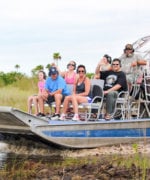 32330 Tamiami Trail E
Everglades City
,
FL
34141
1-800-282-2781
Take a REAL Everglades Adventure on one of the oldest Everglades airboat tours within the Big Cypress Preserve. Tour the Mysterious Everglades Wetlands and Cypress Swamps from the comfort and safety of our famous Swamp Buggies! Come visit our critters at Wooten's Alligator Park & Animal Exhibit. Say personal "hello" to over 200 LIVE FLORIDA ALLIGATORS, 27 of the endangered American Crocodiles and one of the largest NATIVE snake exhibits in Southwest Florida. Come do and see all the Everglades has to offer!