Condos
Condos can be found to rent very easily in Southwest Florida. Whether you are staying for a week of the season, downtown or on the beach, condos are the way to go.
Gulf Breeze Condos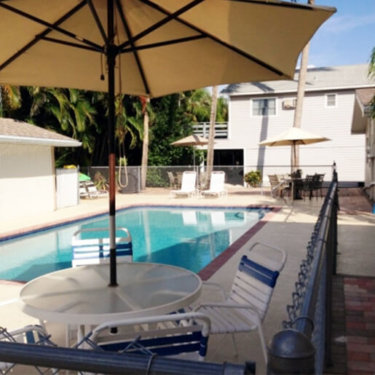 Gulf Breeze Condos provide the perfect escape any time of the year. We're just across the street from the beach; relax by our heated pool, explore seven miles of shoreline, rent a personal watercraft, or take a dip in the heated pool! We're conveniently located between the incredible nature of Lover's Key and downtown Fort Myers Beach.
5577 Estero Blvd. Fort Myers Beach, FL 33931
Marco Island Timeshare Rentals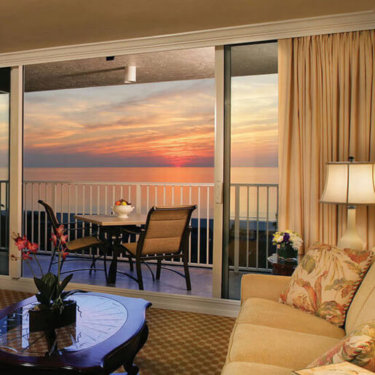 SellMyTimeshareNow.com offers a variety of low-priced Marco Island timeshare rentals within beautiful resorts. These spacious rentals give guests direct access to the island's famous beaches and offer a multitude of fabulous and exciting on-site activities and 5-star services. Enjoy quality amenities and space at a price you can afford!
N/A Marco Island, FL 34145
Beach Accommodations
1335 Santos Rd. Fort Myers Beach, FL 33931
Beach Club I
326 Estero Blvd. Fort Myers Beach, FL 33931
Bel-Air Beach Club
780 Estero Blvd. Fort Myers Beach, FL 33931
Blind Pass Condominium
5117 Sea Bell Rd. Sanibel Island, FL 33957
Boca Grande Real Estate, Inc.
430 W. Fourth St. Port Charlotte, FL 33921
Botanica Lakes
10312 Longleaf Pine Ct. Fort Myers, FL 33913
Caribbean Beach Club
7600 Estero Blvd. Fort Myers Beach, FL 33931
Casa Ybel Resort
2255 W Gulf Dr. Sanibel Island, FL 33957
Charter Club Resort of Naples Bay
1000 10th Ave. South, Naples, FL 34102
Edgewater Inn Condos
781 Estero Blvd. Fort Myers Beach, FL 33931
Gullwing Beach Resort
6620 Estero Blvd. Fort Myers Beach, FL 33931
Harbour House at the Inn
450 Old San Carlos Blvd. Fort Myers Beach, FL 33931
Island Towers
4900 Estero Blvd. Fort Myers Beach, FL 33931
Island Vacations of Sanibel & Captiva
1101 Periwinkle Way, Suite 108, Sanibel Island, FL 33957
Kahlua Beach Club
4950 Estero Blvd. Fort Myers Beach, FL 33931
Lahaina Island Accommodations
6100 Estero Blvd. Fort Myers Beach, FL 33931
Leisure American
2450 Estero Blvd. Fort Myers Beach, FL 33931
Loffreno Real Estate & White Sand Villas
2100 Estero Blvd. Pink Shell Resort Fort Myers Beach, FL 33931
Lover's Key Beach Club
8771 Estero Blvd. Fort Myers Beach, FL 33931
Marco Island Lakeside Inn
155 First Ave. Marco Island, FL 34145
Matanzas Inn
414 Crescent St. Fort Myers Beach, FL 33931
Pelicans Roost Condominiums
605 Donax St. Sanibel Island, FL 33957
Sandalfoot Condominium
671 E. Gulf Dr. Sanibel Island, FL 33957
Sandalfoot Condos Direct from Owner – Joan Fee
671 E Gulf Dr. Sanibel Island, FL 33957
Sandy Bend Condominiums & Cottages
3057 West Gulf Dr. Sanibel Island, FL 33957
Sanibel Arms West
827 East Gulf Dr. Sanibel Island, FL 33957
Sanibel Moorings
845 East Gulf Dr. Sanibel Island, FL 33957
Sanibel Siesta
1246 Middle Gulf Dr. Sanibel Island, FL 33957