Spring Break in Southwest Florida
February 7, 2018
•
Spring Break
Time to Make Spring Break Plans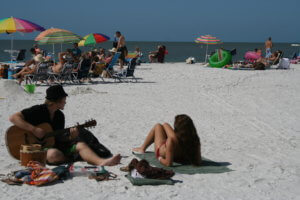 Southwest Florida is a popular spring break destination. With so many towns and beaches lining our coastline, there are a lot of things to do for everyone. Each location has a distinct personality, so read on, choose what suits your vacation style and come on down! After a long winter of work and studying, get a jump start on some fun in the sun, warm weather and relaxation. Check out our coupons for some great deals on attractions, dining and experiences while you are here!
College Spring Break Destination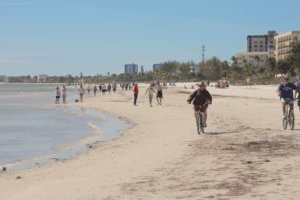 Planning a college spring break? Consider Fort Myers Beach. The wide, sandy beaches are lined with restaurants and bars all within walking distance of lodging. The beach community is set up so you can walk just about anywhere. "Times Square" sits right at the end of the pier and is full of restaurants, bars, quaint shops and dance floors where you can grab a bite, meet-up with old friends, make some new ones and enjoy the live entertainment seven nights a week. Vendors that rent paddleboards, jet skis and offer parasail rides can be found right on the beach. Love to fish? Fish off the pier, from the beach or rent a boat and see what pedagogic discoveries you can make in the warm Gulf of Mexico waters. Spending a day on the beach is free and the sunshine should be great, but you must pay for parking (if you need to drive there). We can't guarantee the weather, so check here to see what your dates in paradise look like.
Family Fun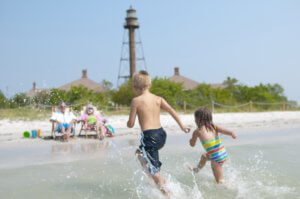 Bring the family to the lovely barrier islands of Sanibel & Captiva on Florida's southwest coast. The islands are recognized as sanctuary islands because "Ding" Darling National Wildlife Refuge is located on Sanibel Island. Sanibel is known worldwide as a shelling destination — walking along the beach to search for shells is a favorite pastime for young and old alike. The gentle waves lap the shore, giving young children a wonderful introduction to Gulf waters. The natural setting, spectacular sunsets and the island's nod to nature create a relaxing location perfect for reconnecting with family and friends. Vacation rentals are popular on the island (condos and homes), and there is a good selection of nightly inns and cottages, too. If you're looking for a more laid-back experience, the islands of Sanibel and Captiva are your best bet. They provide an excellent spring break experience for families.
Things to Do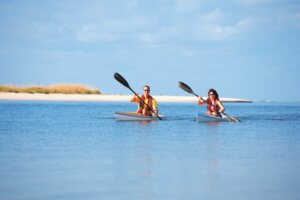 Everyone's favorite pastime is beach time. However, variety is key to exploring an area, so what can you do in addition to spending time on the beach? Looking for more of an urban atmosphere? Visit Fort Myers' River District. Situated along the Caloosahatchee River in downtown Fort Myers, the River District is home to fun local watering holes, more upscale nightlife, lots of boutiques and art galleries.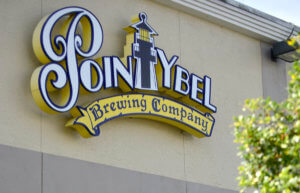 Microbreweries and distilleries are popping up throughout the area. Ask for information on locations throughout Fort Myers and Cape Coral.  
The Great Caloosa Blueway is a kayaker's highway to paradise. Where else can you go and get a map to paddle the coastline? Kayaking in Southwest Florida is a great way to catch fish, view water birds, get up close and personal with manatees and explore the mangroves. Lovers Key State Park is a great place to enjoy the beach and do some exploring by kayak. You'll find outfitters at just about every location you choose along the Southwest Florida coast.
We have day cruises available for those who want to experience some of the area's unique barrier islands that are accessible only by boat. Cabbage Key (rumored to be where Jimmy Buffett was inspired to write "Cheeseburger in Paradise") and Cayo Costa State Park, with its beautiful beaches and great shelling, are two offshore spots that will not disappoint.
If you are renting your own boat, there are many little offshore islands to explore. Just be aware that the local waters can be very shallow, so seek local knowledge and get a chart to know where you are going.