Family Friendly Itinerary!
May 18, 2018
•
Activities
Don't stay inside this weekend! Go out and explore: There's so much to do in SWFL! That's why we've created the ultimate, fun-filled itinerary for you and the kids to enjoy a family friendly weekend!
Start your Saturday off the right way — with waffles and pancakes, that is! Head over to Metro Diner, the newly opened diner located in Cape Coral off Cape Coral Pkwy. Here you will find big portions at affordable prices. They serve breakfast, lunch and dinner and also have a kids menu! Their food can be described as comfort food with flair.
Once everyones' bellies are full and content, it's time to adventure! Head over to the IMAG History and Science Center. Tucked away in Downtown Fort Myers, the IMAG is home to over 60 cool and informative interactive exhibits! Here your kids will be able to touch live sea life, engineer a creation or even run through a rainstorm! Your admission to IMAG provides hours of fun and entertainment for the entire family! Here you will be able to explore science, technology, engineering and math (STEM) and the history of Southwest Florida. There are also daily LIVE animal encounters! A visit to IMAG nurtures intellectual curiosity, discovery and innovation: It's a MUST. For more info, visit http://theimag.org.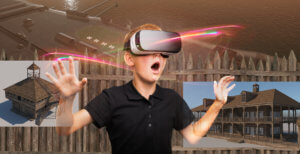 Since you're already in town, how about heading down a few blocks to the famous Thomas Edison & Ford Winter Estates? A little more history never hurt anybody! Visit the Edison's lab, see some of the first Ford automobiles and walk through the 21 acres of botanical gardens surrounding the impressive homes where these iconic families spent their winters! You can do a guided tour or audio tour. They often host multiple events a week for the whole family. Make sure to check them out! For more information, visit http://www.edisonfordwinterestates.org.
After so much learning and a day full of family fun, there's no better way to wind down with some ice cream at the park. Heading back to Cape Coral off Cape Coral Pkwy, stop at Ice Sssscreamin'. This ice cream shop conveniently located in front of Four Freedoms Park offers homemade ice cream with over 75 flavors! So get your ice cream, shake or sundae and head over across the street to Four Freedoms Park where you can watch the boats on the Bimini Basin as the sun sets! I can't think of a better way to end a Saturday!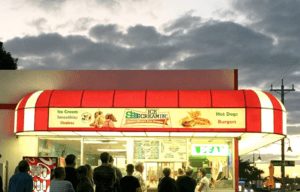 Don't forget to check out the coupons from our SWFL Travel Guide to get discounts on food, shopping and attractions!