Fun Rentals
Paddle boards, jet skis, boats, parasails and jetpacks! These are just a few of the many rentals available at the beaches of Fort Myers and Sanibel that guarantee a great time for the family. If you are looking to explore in-land you can also find bikes, scooters, Segways and many other activities that are fun for the whole family!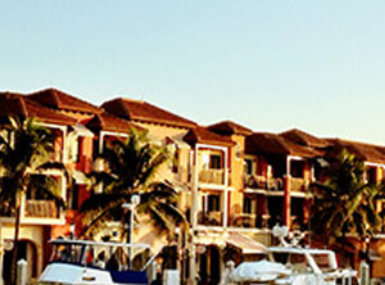 Featured Business
Boat Rentals at Naples Bay Resort
We would love to celebrate life with you! Take your family on the adventure, discover Naples from the water. Enjoy a picnic lunch, white sand beaches, shelling and swimming on Keewaydin Island. Escape to a private beach for a romantic wedding proposal, or a special celebration.
Learn More
Visit Website
Ace Performer
16842 McGregor Blvd. Fort Myers, FL 33908
Adventure Water Sports, Inc.
1160 Estero Blvd. Fort Myers Beach, FL 33931
Bay Water Boat Club
5124 Bonita Beach Rd. Bonita Springs, FL 34134
Bike Ride USA
1200 Fifth Ave S 123 Naples, FL 34102
Billy's Rentals
1470 Periwinkle Way, Sanibel Island, FL 33957
Boat Rentals at Naples Bay Resort
1500 Fifth Ave. South, Naples, FL 34102
Bonita Boat Rentals
26395 Hickory Blvd. Bonita Springs, FL 34134
Bonita Jet Ski & Parasail
27908 Hickory Blvd. Bonita Springs, FL 34134
Crazy Woman Kayaks
7225 Estero Blvd. Fort Myers Beach, FL 33931
Cruise Fish Dive
28811 S Tamiami Trail Suite 3 Bonita Springs, FL 34134
Estero Island Parasail
275 Estero Blvd. Fort Myers Beach, FL 33931
Extreme Family Fun Spot Boat Rentals and More
423 Bayfront Pl. Naples, FL 34102
Finnimore's Bike & Beach Rentals
2353 Periwinkle Way, Sanibel Island, FL 33957
Fort Myers Beach Sea and Sun Rentals
645 Old San Carlos Blvd. Fort Myers Beach, FL 33931
Freedom Boat Club – Naples Brookside Marina
2015 Davis Blvd. Naples, FL 34104
Fun N' Sun Beach & Bike Rentals
Call for free delivery Fort Myers Beach, FL 33931
Gulf Coast Kayak
4120 Pine Island Rd. NW Matlacha, FL 33993
Holiday Water Sports of Fort Myers Beach
250 Estero Blvd. Fort Myers Beach, FL 33931
Island Bike Shop
1095 Bald Eagle Dr. Marco Island, FL 34145
Kayak & Stand Up Paddle Board Rentals by Naples Bay Resort
1500 Fifth Ave. South, Naples, FL 34102
Key West Express – Fort Myers Beach
1200 Main St. Fort Myers Beach, FL 33931
Key West Express – Marco Island
951 Bald Eagle Dr. Marco Island, FL 34145
Lani Kai Island Resort
1400 Estero Blvd Fort Myers Beach, FL 33931
Magic Wind Adventure Sailing
2500 Main St Fort Myers Beach, FL 33931
Marco Island Water Sports
600 S Collier Blvd. Marco Island, FL 34145
Naples Bicycle Tours
Location given when you make your reservation via email Naples, FL 34116
Naples Princess
550 Port-O-Call Way, Naples, FL 34102
Nav-A-Gator Bar & Grill
9700 SW Riverview Cir. Port Charlotte, FL 34269
Paddle Board Sanibel
2422 Palm Ridge Rd. PMB 305 Sanibel, FL 33957
Paradise Parasail
1160 Estero Blvd. Fort Myers Beach, FL 33931