Arts & Entertainment
Art lovers rejoice! Southwest Florida offers many unique art boutiques and galleries, making it the perfect place to find your next collection piece. As well as annual Art Festivals and the monthly Art Walk in downtown Fort Myers, there are seasonal plays offered at various theaters in Fort Myers and Naples just to name a few of the many venues contributing to arts and entertainment. Be assured there are plenty of events for the artsy crowd.
Broadway Palm Dinner Theatre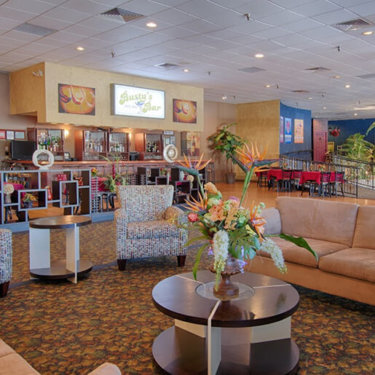 Broadway Palm, located in Fort Myers, is Southwest Florida's Premier Dinner Theatre. The theatre's season combines your favorite shows of the past along with the most recent musical hit sensations. Broadway Palm features nationally selected performers, dazzling sets and costumes and a live orchestra.
1380 Colonial Blvd. Fort Myers, FL 33907
Doc Ford's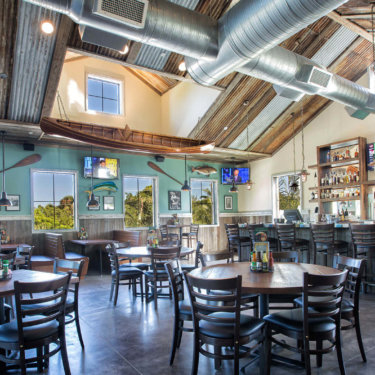 708 Fishermans Wharf, Fort Myers Beach, FL 33931
2 Islands Gallery Fine Art
14830 Captiva Dr. Chadwicks Square Unit 320, Captiva Island, FL 33924
A Swedish Affair
1400 Colonial Blvd. #53, Fort Myers, FL 33907
Ah-Tah-Thi-Ki Museum
34725 W Boundary Rd. Big Cypress Indian Res, Clewiston, FL 33440
Alliance for the Arts
10091 McGregor Blvd. Fort Myers, FL 33919
Arts for ACT Gallery Studio and Boutique
2265 First St. Fort Myers, FL 33901
Bailey Matthews Shell Museum
3075 Sanibel Captiva Rd. Sanibel Island, FL 33957
Bert's Gallery
4332 Pine Island Rd. Pine Island, FL 33993
Big Arts
900 Dunlop Rd. Sanibel Island, FL 33957
Burroughs Home and Gardens
2505 First St. Fort Myers, FL 33901
Cape Harbour Marina
5828 Cape Harbour Dr. Cape Coral, FL 33914
Clewiston Museum
109 Central Ave. Clewiston, FL 33440
Cultural Park Theatre Company
528 Cultural Park Blvd. Cape Coral, FL 33990
Dixie Roadhouse
1023 SE 47th Ter. Cape Coral, FL 33904
Edison Park 8 Cinema
2235 Winkler Ave. Fort Myers, FL 33901
Florida Everblades
11000 Everblades Pkwy. Estero, FL 33928
Florida Repertory Theatre At The Arcade Theatre
2267 First St . Fort Myers, FL 33901
Fort Myers Brewing Company
12811 Commerce Lakes Dr. 27, Fort Myers, FL 33913
Fort Myers Miracle Baseball
14400 Six Mile Cypress Pkwy. Fort Myers, FL 33912
Golisano Children's Museum of Naples (C'MON)
15080 Livingston Rd. Naples, FL 34109
Jungle Drums Gallery
11532 Andy Rosse Ln. Captiva Island, FL 33924
Laugh In Comedy Cafe
8595 College Pkwy. 270, Fort Myers, FL 33919
Matlacha Art Gallery
4537 Pine Island Rd. Pine Island, FL 33993
Myerlee Country Club
1380 Myerlee Country Club Blvd. Fort Myers, FL 33919
Naples Depot Museum
1051 Fifth Ave. South, Naples, FL 34102
Naples Fort Myers Greyhound Racing & Poker
10601 Bonita Beach Rd. Bonita Springs, FL 34135
Naples Historical Society
137 12th Ave. South, Naples, FL 34106
Naples Princess
550 Port-O-Call Way, Naples, FL 34102
Naples Winery
1200 5th Ave. South, Naples, FL 34102