Vacation Rentals
Vacation Rentals are the perfect place to stay for a large group or family, and here in sunny SW Florida there are plenty! Waterfronts and pools are some of the amenities available in most vacation rentals. Feel like you own a little piece of paradise, even if it's for a week or two!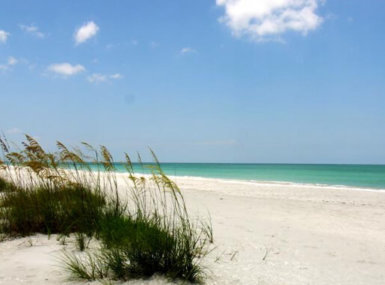 Featured Business
VIP Vacations Rentals
Sanibel and Captiva Islands are different from any place you've ever been and the accommodations are varied enough to meet everyone's needs. Shopping is always tempting with the variety of art galleries. Water sports are also abundant, from fishing to parasailing, we have it all, including our world renown beaches. WHEN YOU LIKE WHAT YOU SEE - CALL VIP!
Learn More
Visit Website
Premier Properties of Pointe Santo de Sanibel
2445 W Gulf Dr. Sanibel, FL 33957
Prudential Florida Realty – Vacation Rentals
4130 Tamiami Trl. North, Naples, FL 34103
RE/MAX of the Islands
2400 Palm Ridge Rd. Sanibel Island, FL 33957
RockStar Realty
16050 S. Tamiami Trl. Suite 108, Fort Myers, FL 33908
Royal Shell Vacations
1547 Periwinkle Rd. Sanibel Island, FL 33957
Royal Shell Vacations!
1200 Periwinkle Way, Suite 3 Sanibel Island, FL 33957
Sandalfoot Condos Direct from Owner – Joan Fee
671 E Gulf Dr. Sanibel Island, FL 33957
Sanibel Arms West
827 East Gulf Dr. Sanibel Island, FL 33957
Sanibel Moorings
845 East Gulf Dr. Sanibel Island, FL 33957
Sanibel One Vacations
1633 Periwinkle Way, Suite G, Sanibel Island, FL 33957
Sanibel Siesta
1246 Middle Gulf Dr. Sanibel Island, FL 33957
Sarah Ashton, Realtor
15050 Captiva Dr. Sanibel Island, FL 33924
SBL Vacations
2330 Palm Ridge Rd. Suite 7, Sanibel, FL 33957
Sea Shells of Sanibel
2840 W. Gulf Dr. Sanibel Island, FL 33957
Seawatch on the Beach / Hilton Grand Vacations Company
6550 Estero Blvd. Fort Myers Beach, FL 33931
South Seas Island Resort
5400 Plantation Rd. Captiva Island, FL 33957
Sun Palace Vacations
1750 Estero Blvd. Fort Myers Beach, FL 33931
Sun Realty – Vacation Rentals
3157 Tamiami Trl. North, Naples, FL 34103
Sunny Fort Myers Rentals
9400 Gladiolus Dr. Suite 290, Fort Myers, FL 33908
Valarie Tillman Realty
15271 McGregor Blvd. Suite 3 Fort Myers, FL 33908
VIP Vacations Rentals
1506 Periwinkle Way, Sanibel Island, FL 33957
White Sand Gateways
599 S. Collier Blvd. Ste 115 Marco Island, FL 34146