Resorts
Resorts of all types are readily available in SW Florida. From the cute and quaint to the high and luxurious resorts and spas seen on TV. Great views and activities are part of the package when staying in our local resorts!
Island Vacations of Sanibel & Captiva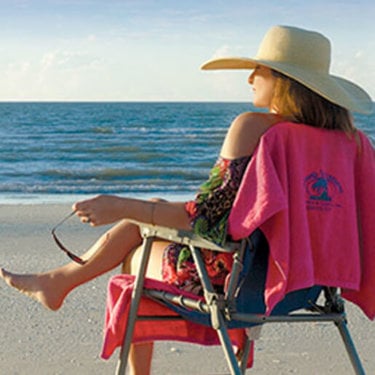 Island Vacations has over 80 quality condos, homes & cottages on beautiful Sanibel Island. Our friendly, local staff has been putting the "ahh" in guests' "Sanahhbel" stays for 20 years. Each privately owned property has a unique personality. Weekly & monthly rentals include free Wi-Fi, parking, & complex amenities. Book direct for lowest fees.
1101 Periwinkle Way, Suite 108, Sanibel Island, FL 33957
Anchor Inn Cottages
285 Virginia Ave. Fort Myers Beach, FL 33931
Bay to Beach
740 Estero Blvd. Fort Myers Beach, FL 33931
Best Western Naples Inn & Suites
2329 Ninth St. North, Naples, FL 34103
Bonita Resort & Club
26101 Hickory Blvd. Bonita Springs, FL 33923
Casa Ybel Resort
2255 W Gulf Dr. Sanibel Island, FL 33957
Diamond Head Beach Resort & Spa
2000 Estero Blvd. Fort Myers Beach, FL 33931
Escalante Hotel
290 5th Ave. South, Naples, FL 34102
Estero Island Beach Club
1840 Estero Blvd. Fort Myers Beach, FL 33931
Gasparilla Inn & Club
500 Palm Ave. Port Charlotte, FL 33921
Gulf Breeze Condos
5577 Estero Blvd. Fort Myers Beach, FL 33931
Holiday Inn Club Vacations Sunset Cove Resort
571 West Elkcam Cir. Marco Island, FL 34145
Hyatt Regency Coconut Point Resort & Spa
5001 Coconut Rd. Bonita Springs, FL 34134
Island Towers
4900 Estero Blvd. Fort Myers Beach, FL 33931
Lani Kai Island Resort
6100 Estero Blvd. Fort Myers Beach, FL 33931
Marco Beach Ocean Resort
480 South Collier Blvd. Marco Island, FL 34145
Marco Island Timeshare Rentals
N/A Marco Island, FL 34145
Mariner's Boathouse & Beach Resort
7630 Estero Blvd. Fort Myers Beach, FL 33931
Matanzas Inn
414 Crescent St. Fort Myers Beach, FL 33931
Palm Terrace
3333 Estero Blvd. Fort Myers Beach, FL 33931
Park Shore Resort
600 Neapolitan Way, Naples, FL 34103
Pink Shell Beach Resort & Spa
275 Estero Blvd. Fort Myers Beach, FL 33931
Pointe Estero Beach Resort
6640 Estero Blvd. Fort Myers Beach, FL 33931
Port of the Islands Resort and Marina
25000 Tamiami Trl. East, Naples, FL 34114
Quality Inn & Suites Golf Resort
4100 Golden Gate Pkwy. Naples, FL 34116
Redfish Point at South Seas Island Resort
5400 Plantation Rd. Captiva Island, FL 33924
Rock Lake Resort
2937 Palm Beach Blvd. Fort Myers, FL 33916
Sanibel Harbour Resort Marina
17260 Harbour Pointe Dr. Fort Myers, FL 33908
Sanibel Moorings
845 East Gulf Dr. Sanibel Island, FL 33957
Shalimar Cottages & Motel
2823 West Gulf Dr. Sanibel Island, FL 33957