Cottages
Imagine your own little house on the beach…quaint, romantic and more private than a hotel. Can you smell the ocean yet? Staying in a cottage will make you feel more like a local than a tourist.
Anchor Inn Cottages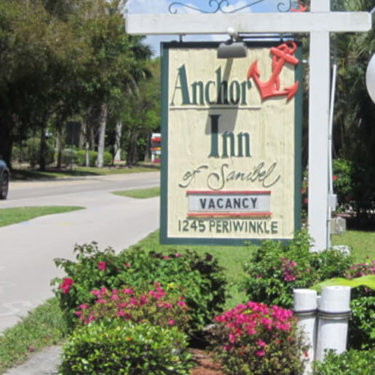 The quaint, secluded cottages on the back bay at the Anchor Inn offer an alternative to high-rise motels. Boat dockage with instant access to the beautiful back bay and Gulf of Mexico make it a favorite for boaters and fishermen.
285 Virginia Ave. Fort Myers Beach, FL 33931
Beach Shell Inn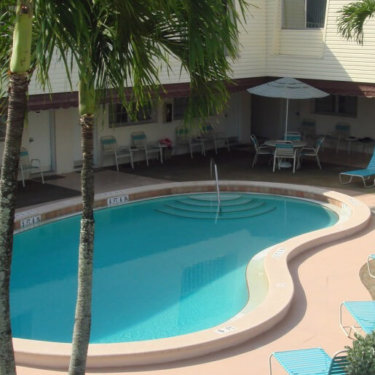 Beach Shell Inn is within 100 feet of the Gulf of Mexico and all rooms overlook the pool! Walk the shore, play in the surf or fish from the pier at Lynn Hall Memorial Park. You'll find a bait/gift shop on the pier and grills, rest rooms and freshwater rinse showers on the beach.
2610 Estero Blvd. Fort Myers Beach, FL 33931
Beach Accommodations
1335 Santos Rd. Fort Myers Beach, FL 33931
Boca Grande Real Estate, Inc.
430 W. Fourth St. Port Charlotte, FL 33921
Captiva Island Inn
11509 Andy Rosse Ln. Captiva Island, FL 33924
Collier Inn & Cottages at Useppa Island Club
Intracoastal Marker #63, Captiva Island, FL 33922
Edison Beach House
820 Estero Blvd. Fort Myers Beach, FL 33931
Fort Myers Beach Gulf Villas
1335 Santos Rd. Fort Myers Beach, FL 33931
Leisure American
2450 Estero Blvd. Fort Myers Beach, FL 33931
Mango Street Inn
126 Mango St. Fort Myers Beach, FL 33931
Marina Village at Snug Harbor
645 Old San Carlos Blvd. Fort Myers Beach, FL 33931
Mariner's Lodge & Marina
3608 Del Prado Blvd. South Fort Myers Beach, FL 33931
Matlacha Island Cottages
4756-4850 Pine Island Rd. Pine Island, FL 33993
Palms of Sanibel Cottages
1220 Morningside Dr. Sanibel Island, FL 33957
Sandy Bend Condominiums & Cottages
3057 West Gulf Dr. Sanibel Island, FL 33957
Sanibel Moorings
845 East Gulf Dr. Sanibel Island, FL 33957
Sanibel's Seaside Inn
541 East Gulf Dr. Sanibel Island, FL 33957
Seahorse Cottages on Sanibel
1223 Buttonwood Ln. Sanibel Island, FL 33957
Shalimar Cottages & Motel
2823 West Gulf Dr. Sanibel Island, FL 33957
Tropical Winds Motel & Cottages
4819 Tradewinds Dr. Sanibel Island, FL 33957
Two Fish Inn
2960 Oleander St. Pine Island, FL 33957
West-End Paradise
1389 Tahiti Dr. Sanibel Island, FL 33957