Restaurants
All the many different cultures and ethnicities along with the close proximity to the gulf, give our areas restaurants the best of every world! Fresh seafood, exciting flavors and combinations to make your taste-buds swoon!
Boathouse Tiki Bar & Grill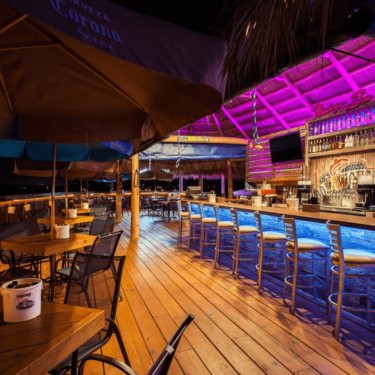 5819 Driftwood Pkwy Cape Coral, FL 33904
Broadway Palm Dinner Theatre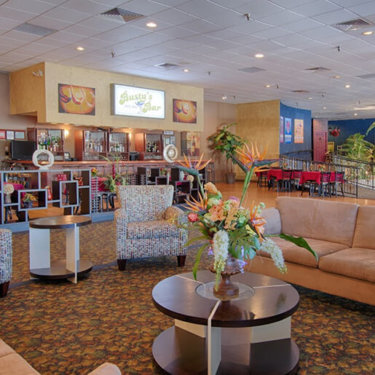 Broadway Palm, located in Fort Myers, is Southwest Florida's Premier Dinner Theatre. The theatre's season combines your favorite shows of the past along with the most recent musical hit sensations. Broadway Palm features nationally selected performers, dazzling sets and costumes and a live orchestra.
1380 Colonial Blvd. Fort Myers, FL 33907
Doc Ford's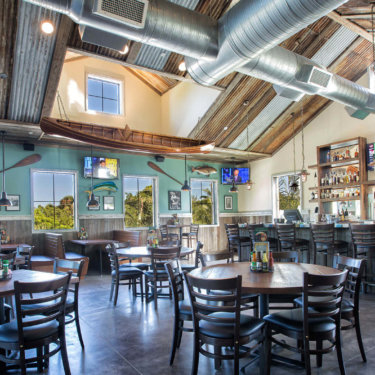 708 Fishermans Wharf, Fort Myers Beach, FL 33931
Fresh Catch Bistro
3040 Estero Blvd. Fort Myers Beach, FL 33931
Keylime Bistro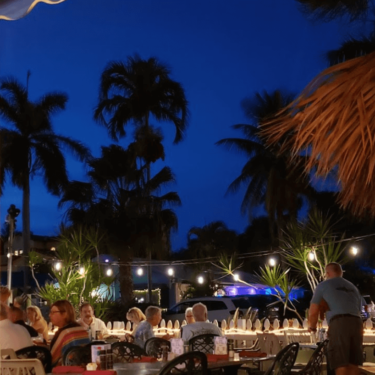 11509 Andy Rosse Ln. Captiva Island, FL 33924
Old 41 Restaurant
25091 Bernwood Dr. Unit 1, Bonita Springs, FL 34135
Pinchers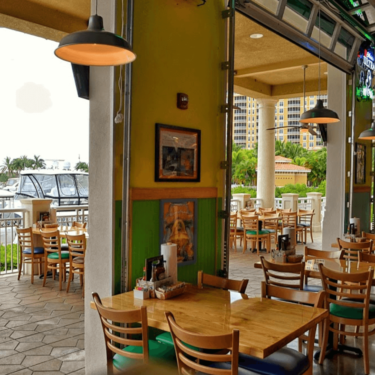 5991 Silver King Blvd Ste 101 Cape Coral, FL 33914
Rib City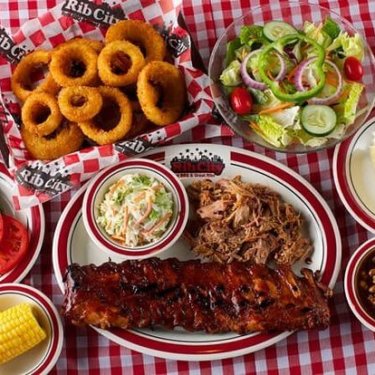 13181 N. Cleveland Ave. Fort Myers, FL 33903
A Swedish Affair
1400 Colonial Blvd. #53, Fort Myers, FL 33907
Angelina's Ristorante
24041 S. Tamiami Trl. Bonita Springs, FL 34134
Bass Pro Shops
10040 Gulf Center Dr. Fort Myers, FL 33913
Bayfront Bistro
4761 Estero Blvd. Fort Myers Beach, FL 33931
Beach Pierside Grill
1000 Estero Blvd. Fort Myers Beach, FL 33931
Beached Whale
1249 Estero Blvd. Fort Myers Beach, FL 33931
Beachfront Dining Thistle Lodge
2255 W. Gulf Dr. Sanibel Island, FL 33957
Bert's Bar & Grill
4271 Pine Island Rd. Pine Island, FL 33993
Bice Grand Cafe
23161 Village Shops Way, Estero, FL 33928
Big Al's Sports Grill
25101 S. Tamiami Trl. Bonita Springs, FL 34135
Big Hickory Seafood Grill, Deli & Marina
26107 Hickory Blvd. Bonita Springs, FL 34134
Blue Giraffe
2075 Periwinkle Way, Unit 14, Sanibel Island, FL 33957
Blue Water Bistro
23151 Village Shops Way, Suite 109, Estero, FL 33928
Boathouse, The
900 Broad Ave. Naples, FL 34102
Bubba's Roadhouse & Saloon
2121 SW Pine Island Rd. Cape Coral, FL 33993
Buckingham Farms
12931 Orange River Blvd. Fort Myers, FL 33905
Buffalo Chips Restaurant
26620 Old 41 Rd. Bonita Springs, FL 34135
Burnt Store Grille
3941 Tamiami Trl. #3131, Punta Gorda, FL 33950
Burnt Store Marina
3200 Matecumbe Key Rd. Punta Gorda, FL 33955
C Grape Coffee & Wine Bar
4450 Bonita Beach Rd. Suite 1, Bonita Springs, FL 34134
Cabañas Beach Bar & Grille
2000 Estero Blvd. Fort Myers Beach, FL 33931
Cape Harbour Marina
5828 Cape Harbour Dr. Cape Coral, FL 33914