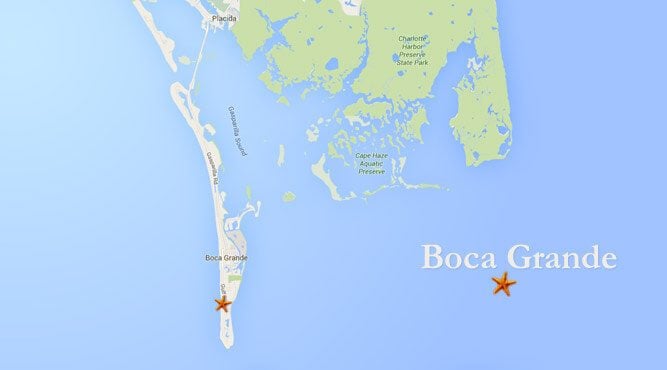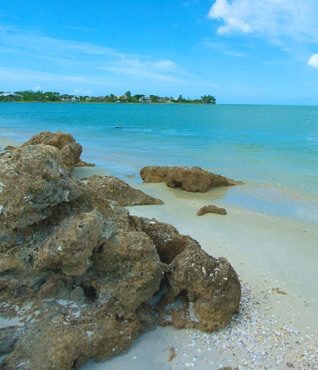 Boca Grande Beaches
Known as the tarpon fishing capitol of the world, Boca Grande is a picturesque mix of tropical Florida and New England. The town itself is a mix of mansions and modest homes. Its population consists of locals and wealthy homeowners who spend winters there.
Five beaches line the western part of the island, and a grand inn graces the outskirts of "town." Former President George Bush and his son, the current President George W. Bush and other family members are known to frequent the inn each winter.
Visitors delight in the barefoot elegance, fine outfitters and the miles-long bike paths that traverse the island. Boca Grande is also a good jumping off spot for visits to nearby Cabbage Key (made famous by Jimmy Buffet's song, Cheeseburger in Paradise) and the private Useppa Island. Cayo Costa is another easy trip, and offers perhaps the best shelling of anywhere in Lee County. All three are accessible only by boat.
On the southern end of the island there are 14 walking paths from Gulf Blvd to the beach. These are not marked, primitive and without parking.
---
Boca Grande Pass
A premier tarpon fishing spot. Each spring and summer, when schools of massive tarpon move through the narrow Boca Grande Pass, anglers in high-powered boats juggle for position as they try to hook these silver kings that can weigh 200 pounds.
Array