Campgrounds & RV Parks
With numerous state owned campgrounds and RV parks along with lots of choices on the private side, Southwest Florida is the perfect place to enjoy winter camping!
Airboats and Alligators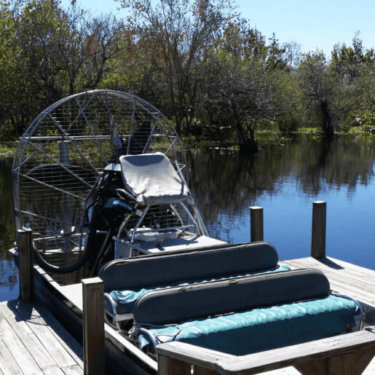 Explore Lake Trafford and the Corkscrew Swamp, Headwaters of the Historic Everglades on the West Coast of Florida. View its creatures in their natural habitat while experiencing the thrill of an airboat. Birds and Alligators flourish in the abundance of vegetation making it a birders heaven and a photographer's paradise!
6001 Lake Trafford Rd. Estero, FL 34142
Big Cypress RV Resort
HC 61 Box 54-A, Clewiston, FL 33440
Clewiston/Lake Okeechobee KOA Kampground
194 County Rd 720, Clewiston, FL 33440
Glades Resort RV Park
4382 Indian Trails, Clewiston, FL 33440
Raintree RV Resort
19250 N. Tamiami Trl. Fort Myers, FL 33903
RiverBend Motorcoach Resort
5800 West FL-80, Fort Myers, FL 33920
Roland Martin's RV Park
920 E. Del Monte Ave. Clewiston, FL 33440
Shady Acres RV Travel Park
19370 S. Tamiami Trl. Fort Myers, FL 33908
Siesta Bay RV Resort
19333 Summerlin Rd. Fort Myers, FL 33908
South Bay RV Park
100 Levee Rd. Naples, FL 33493
Sunseeker's RV Park
19701 N. Tamiami Trl. Fort Myers, FL 33903
Woodsmoke Camping Resort
19551 U.S. Hwy. 41 South, Fort Myers, FL 33908